1) Product:
Suspension Parts Arm Bushing for Nissan
2) Part No.:
54560-VW000
3) Fit to: E25
4) Color: Black
5) Size: Standard/OEM
6) Packing: Neutral Plastic Bag and Neutral Outer Carton
7) Shipping Terms: FOB, CIF
8) Payment Terms: T/T, western union
9) Time of sample producing: 3-25days
10) Sample: Free
Feature
1. Standard packings
2. Fit for Nissan
3. Competitive and reasonable price
Value Advantage:
Superior raw materials: Extractive natural rubber
Unique Structure design According to OE
Reducing vibration, longer operating life.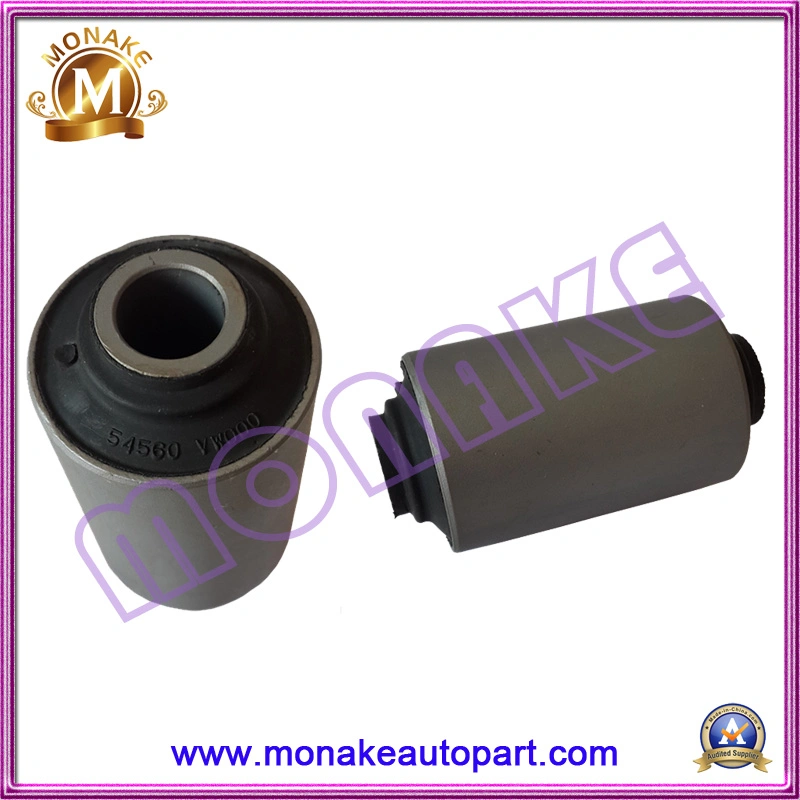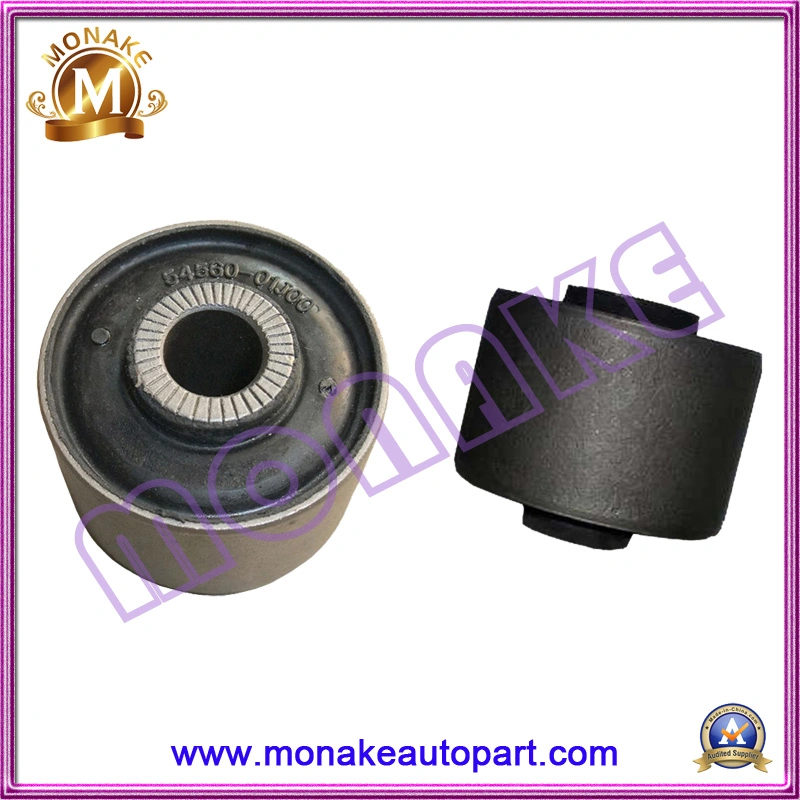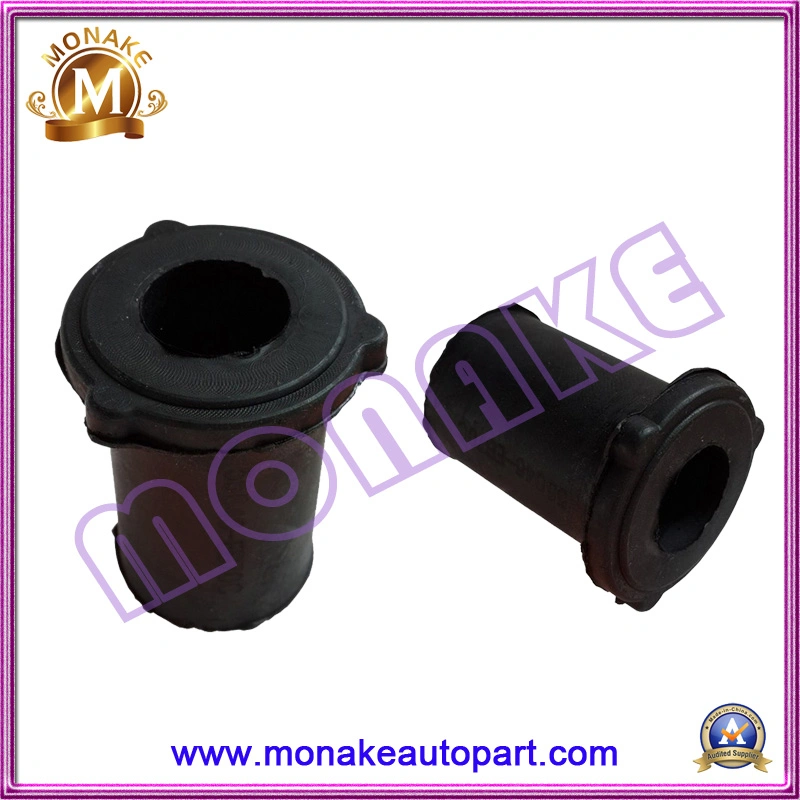 Xiamen Monake Import And Export Co., Ltd., which is specialized in supplying Engine & Transmission Mounts, Strut Mount, Center Support, Control Arm, etc. For various cars in Asia, European, American and Japanese brands.
We also can develop new product according to client's requirement, which is including designing, exploiting, testing, etc. The orders are welcomed with different quantities from trading company, distributors, wholesalers and retailers.
If you are interested in any of our products, please free feel to contact us. More information of our products will be forwarded to you upon receipt of your specific inquiry.
Other related parts:
11211-01E05, 52211-06130, 52223-87303, 54450-G0300, 54476-01G00, 54476-01000, 554476-37F20, 54476-F0200, 54476-V5001, 54477-G8010, 54477-V5001, 54504-01A00, 54506-B9500, 54535-V5000, 54542-2S610, 54560-01G00, 54560-01J00, 54560-0M010, 54560-0W000, 54560-50A00, 54560-8H300, 54560-ED500, 54570-2Y411, 54570-31U00, 54570-4M410, 54570-50A10, 54570-50J00, 54570-50Y11, 54570-69Y10, 54570-8H300, 54570-ED50A, 54590-01E00, 54596-01E01, 54612-0E015, 54612-58Y10, 54612-65E00, 54612-G5400, 54613-0E015, 54613-17C00, 54613-18V00, 54613-58A10, 54613-8H518, 54613-D4400, 55044-4M410, 55045-06J00, 55045-0M000, 55045-10W00, 55045-2Y002, 55045-B0100, 55045-D0101, 55045-ED500, 55045-G2500, 55045-VB010, 55046-01G00, 55046-0W001, 55046-18V00, 55046-1W201, 55046-G2500, 55060-41G00, 55110-0E005, 55125-51E10, 55135-01J01, 55135-01J10, 55135-0M000, 55136-0M000, 55148-56J00, 55149-50A00, 55152-51E10, 55157-0M001, 55157-0M011, 56046-G2500, 56112-V0100, 56243-01E01, 56243-0E015, 56243-90J10, 55311-1G000, 54320-01E01, 54320-05E01, 54320-10V00, 54320-2U004, 54320-2Y000, 54320-40U00, 54320-4M400, 54320-50Y12, 54320-51E00, 54320-65E00, 54320-71L00, 54320-AU701, 54320-ED500, 54321-ED500, 54320-0919R, 54320-4016R, 54320-ET00A, 54321-ET00A, 54320-JG01B, 54321-JG01B, 54320-JN00A, 54321-JD00B, 54320-JD00B, 54320-JA00A, 54320-EL00A, 54321-EL000, 54320-0E000, 55110-0E005, 55320-35E10, 55320-50Y12, 55320-0E000, 55321-4M401, 55322-31U00, 56115-50J00, 56115-EA001,
Products
Suspension Parts Arm Bushing for Nissan
OEM
54560-VW000
Application
E25
MOQ
50-100PCS
Size
Standard
Products Design
According to OE products
Logistics Company:
Appointed by You or Us
Export Port:
Xiamen Port, Customer appointed port is acceptable
Services
We can supply comprehensive service for you with professional production, sales, shipping and after-service team. 100% manufacture, prompt delivery, high quality, reasonable price, ODM/OEM welcomed.
Sample
Cost: Will according to product;
Sample time: 3-10days
Sample cost will be refundable or not according to the order quantity.
Bulk lead time
25-45 days after sample approval and deposit received