Products

description :



Engine Mount / Motor mount / Transmission Mount for Mazda 323

1. Rubber Engine Mounting
2. OEM No.
:
B25D-39-06Y,B25D-39-050,B25D-39-070,B25F-39-040
3. Fit to: Mazda 323 1998-2004
Packing :
A. Plastic Bag+ Carton box
B. Plastic Bag + Carton Box + Pallet
C: Packing according to customer design requirement
All our products are well packed to keep products away from damage or moisture.
Shipping:
A. If we have stock, can be ready for shipment within 7-10days.
B. If not stock, it will take 20-45days depends on order quantity

We located in costal city--Xiamen,has its convenient Sea port and air port, can arrange shipment in any China port.
Our Advantage:
1. According to OE design
2. Factory price
3. Good quality and professional service
4. Offer customized packing
5. Can produce according to your sample or drawing
6. Large stock for fast delivery
7. Small Order Acceptable
8. More than 5000kinds supplied
Below is our Mazda Hot seller Engine Mount items: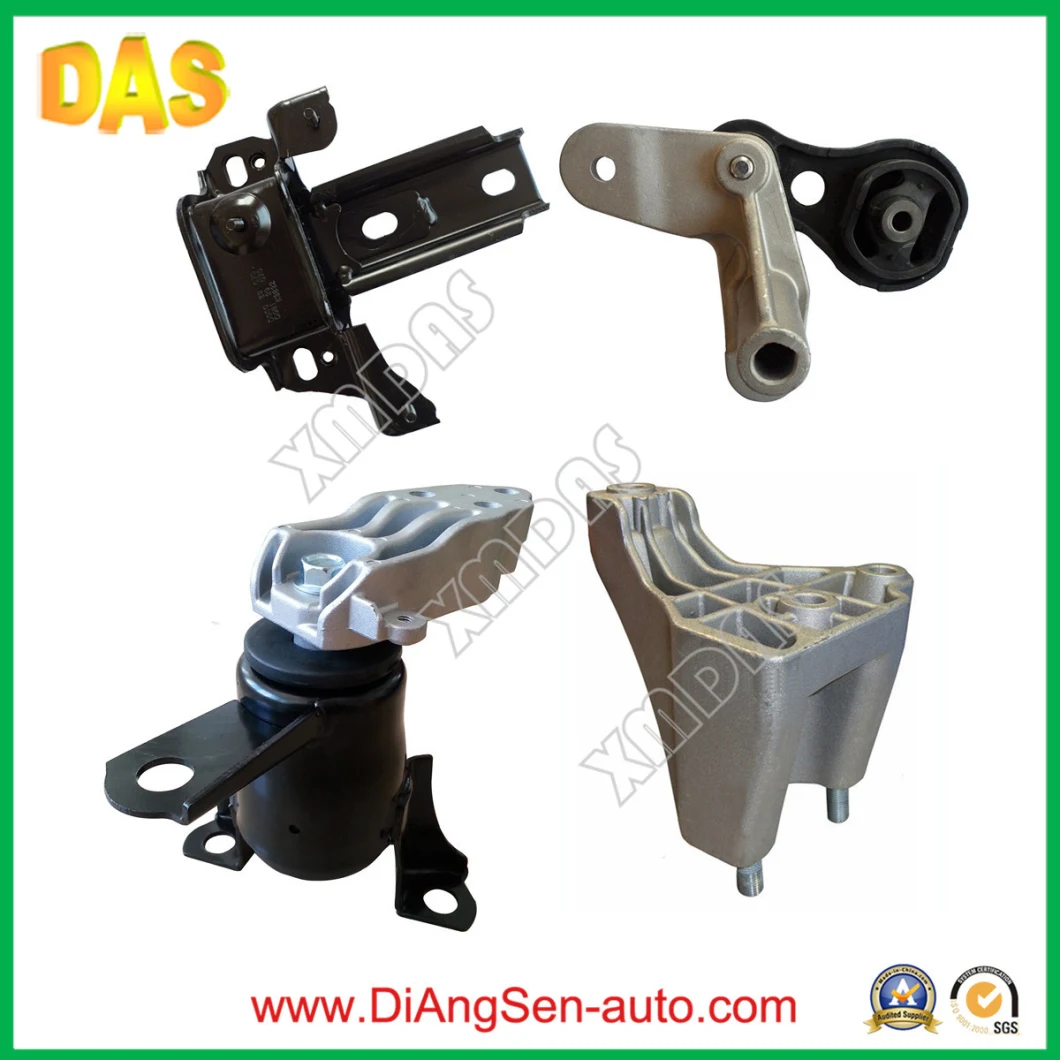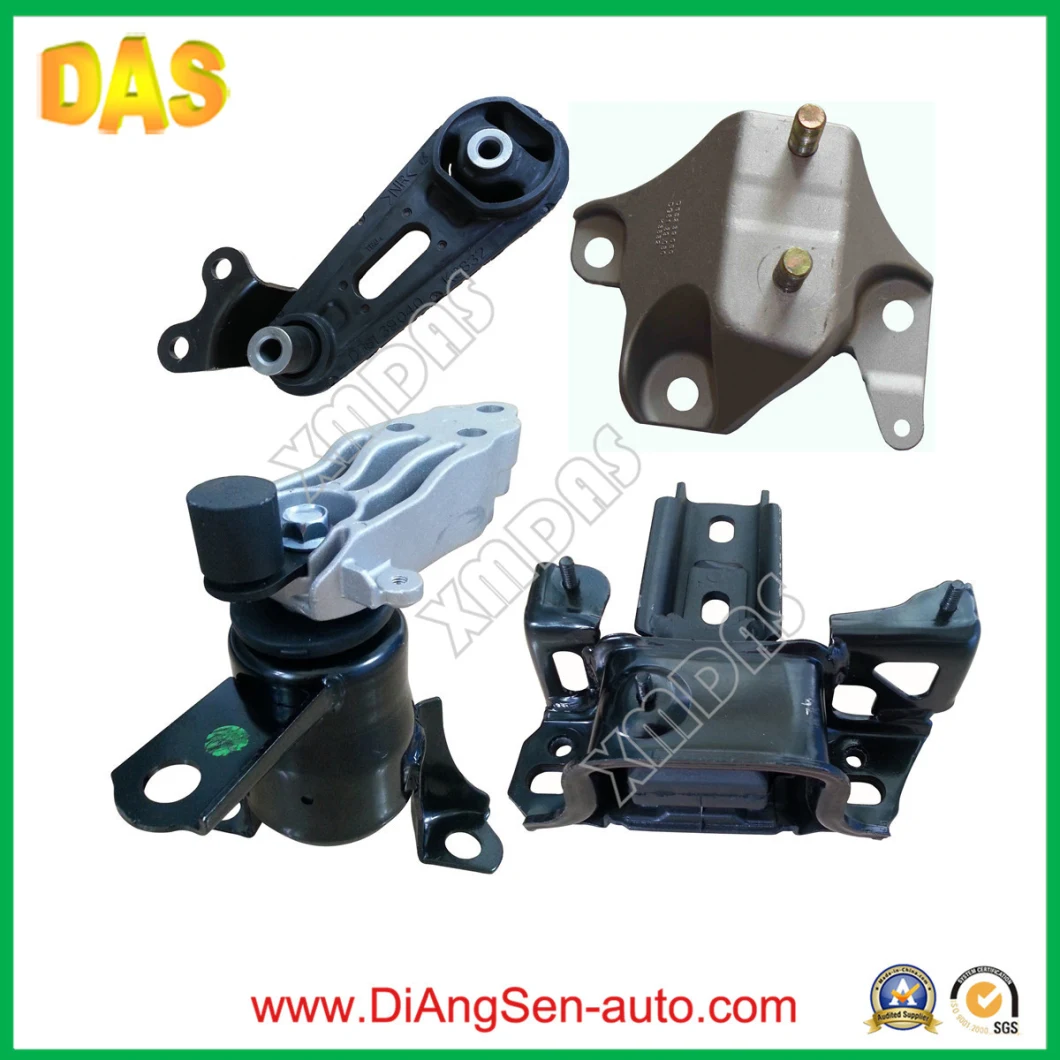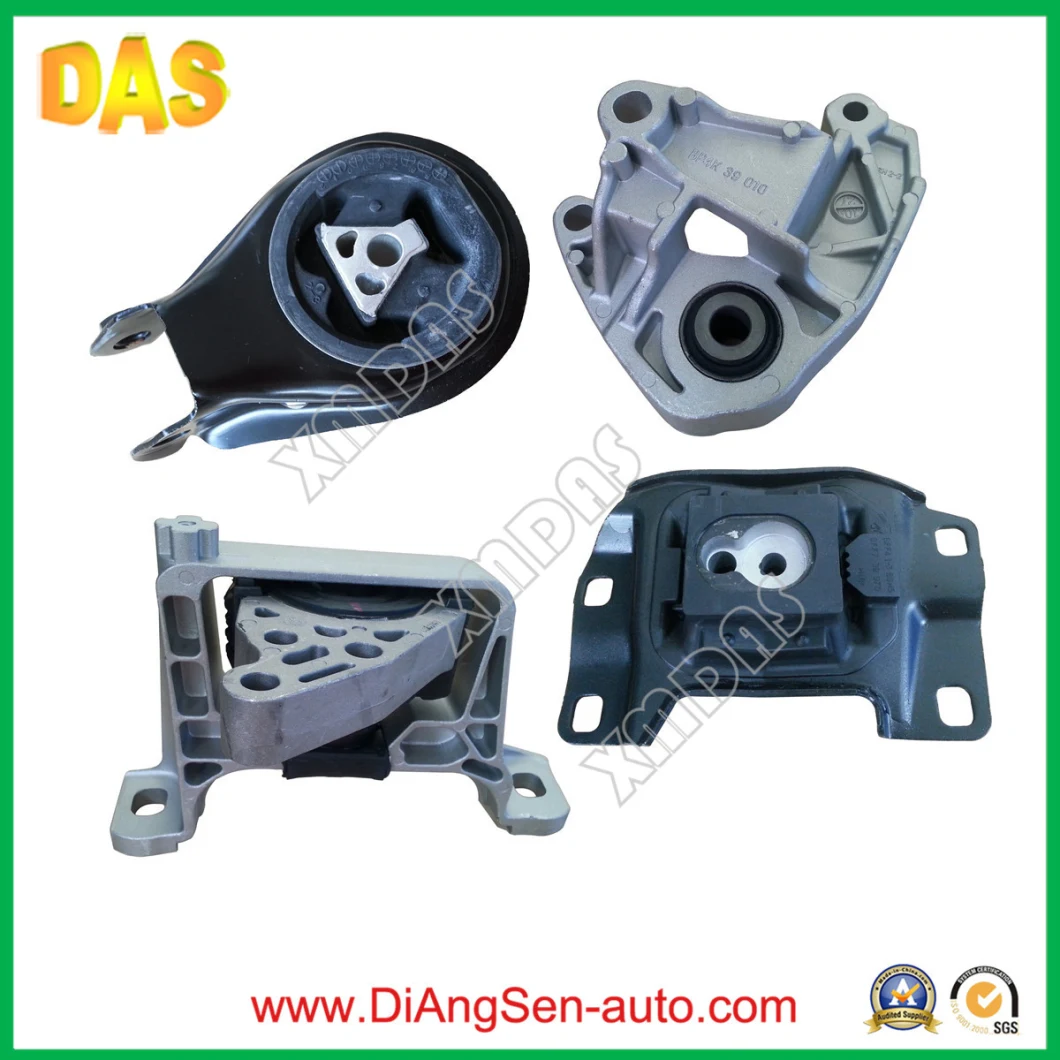 Product Range:
-Engine Mounting,Transmission Mount,Insulator Engine Mount
-Strut Mount,Silent block,Shock Absorber Mount
-Control arm,wishbone,suspension arm,Arm Bushing
-Ball joint
-Wheel hub Bearing
-Crank Shaft Pulley, Harmonic balancer
-Stablizer link ,Tie rod end,Rack end
-Air intake hose,CV boot
-Rubber Bushing
-Center Bearing
Car Make
Japanese car:

Honda,Toyota,Nissan,Mazda,Subaru,Mitsubishi,Suzuki,Isuzu,Daihatsu;
European car: Renault,Opel,VW,Audi,Skoda,BMW,Benz,Peugeot,Citroen,Fiat,Land Rover,Volvo
American car: Ford,Chrysler,Chevrolet,GM,Buick,Dodge,Jeep
Korean car: Hyundai,Kia,Daewoo
Factory



1.

Equipped with modern and precise manufacture equipments and strictly quality control which allow us to make high quality auto parts



2.High efficient management to achieve the production cost optimization, and return the profit to customer end for long term win win relationship.

3.All the products are make under ISO system and TS16949
FAQ:

1. Where is your company?

Our company is in XIAMEN City,Fujian,China, a coastal city with convenient sea port and air port.

2. What products you supply?

Our products are engine mount, strut mount, bushing, center bearing, control arm, ball joint, stabilizer link,rack end,tie rod end,wheel hub bearing, crank shaft pulley, air hose and CV boot .

3. What payments can you accept?

T/T, L/C, and Western union,Cash.

4. What are your markets.

Our main market refers to North and south American,South East Asia, Australia, Middle East,and Europe etc. We are seeking clients from other area also.

5. What is your delivery time?

If we have stock, we can ship within one week. If not, takes about 10-45days depends on order quantity.

6.What is your packing?

Netural packing or DAS logo carton packing,or customized box design packing.

7.Can you make according to customer require?

Yes, we can make according to your sample or drawing, OEM/ODM service provided


DAS company Profile:

Xiamen DiAngSen Import & Export Co.,Ltd is one of the leading supplier of aftermarket automotive rubber parts, provide full-cover range of auto parts including engine mounting, strut mount, center bearing, rubber bushing/Arm Bushing, control arm, ball joint, stablizer link, rack end, tie rod end, Air Hose,wheel hub,Crank Shaft Pulley etc. Covering car make of Japanese, European, American and Korean vehicles. Such as Honda,Toyota,Nissan,Mazda,Suzuki,Subaru,Isuzu,Mitsubishi,VW,Opel,Renault,Peugeot,BMW,BENZ,Ford,Chevrolet,Hyundai,Kia,Daewoo and so on.

We have earn high reputation through continued commitment to high quality manufacturing, full-line coverage and competitive programs. Our priorities always to be providing our clients with great quality products,cost-effective and superior customer service.

Welcome to contact us for more information. Our service team will do 24Hours quick answer.


We will pay great attention to your any question or enquiry.
If any questions, please feel free to contact us at any time.

Tel: 86-592-6108198
Fax: 86-592-6108198

Welcome to Visited Our Website:

http:// diangsen-autoparts.en.made-in-china.com /
http:// diangsen-autoparts.en.made-in-china.com/

Item
Engine Mounting
OE No.
B25D-39-06Y,B25D-39-050,B25D-39-070,B25F-39-040
Car Make
Mazda 323 1998-2004
Material
Iron,Rubber,Alu
Used for
Aftermarket
Size
Design and size same as OE part
Surface
Beautiful looking to OE standard
MOQ
If not stock,normally 50pcs,more quantity,lower price
Warranty
100% inspect products before delivery
Packing
A:Inner plastic bag+ outer neutral carton
B:Inner neutral box+ outer carton
C:Customized packing
Delivery
A: 3-7days if have stock
B: If not stock,15-25days for LCL shipment,25-40days for container shipment
Payment
A:30% deposit and balance pay against BL copy
B: TT,L/C,Western union
Certificate
All the products are produce under ISO system
Sea Port
Xiamen,Guangzhou,Ningbo,Shanghai
Service
1.OEM service: Can develop product according to your sample or drawings
2.Design catalogue as per clients' request to help you develop new market
3.Customized packing with logo 4. Arrange shipment to your warehouse
Advantage
1.Professional and honesty
2.Large stock
3.Factory price
4.More than 5000 kinds supply
5.Small orders are welcomed
6.Excellent service,fast respond
More Mazda engine mount you may interested
3M51-6F012-BG BBM4-39-060C Engine Mount for Mazda 3 2.0L Ford Focus C-MAX 1.6L 1.8L 2003-
0437-39-340 Engine Mount for Mazda B20 6470 B1600 929L 323 RWD 1.3L 1.6L GLX
GA2C-39-040 GD7D-39-040B Engine Mount for Mazda 2 1993-1997
GD7A-39-040A F42Z-60-68B Engine Mount for Mazda Probe 2.0L 1993-2002
GA2B-390-60B GA2F-390-60B Engine Mount for Mazda 626 MX 1993-2002 Probe Ford
GA2B39060B GA2F39060B 93-02 Engine Mount for Mazda Probe 626 MX Ford
BJ0N-39-06YE Engine Mount for Mazda Protege 1.8L 1999-2003
EC01-39-060C Engine Mount for Mazda Tribute 2001 2WD 4WD Ford Escape 00-07 Maverick
BJ0N-39-040 BL3R-39-040 Engine Mount for Mazda 323 Sedan 2000 Family Premacy 1999-2000 Protege 1.8L
B001-39-040 Engine Mount for Mazda 323
B25D-28-380 Engine Mount for Mazda 323 BJ 1998-2004 Premacy Family
B25D-39-06YA B25D-39-06YC Engine Mount for Mazda
B25D-39-040C Engine Mount for Mazda
B25D-39-050C Engine Mount for Mazda BG323 Protege 1.6L 1.8L AT MT 1998-2002 BJ323 Premacy Family 1998-2004
B25D-39-050C Engine Mount for Mazda Protege 5 2002-2003
B25D-39-070 Engine Mount for Mazda 323 Protege Family LH AT MT
B25E-39-070 Engine Mount for Mazda Family AT Protege 1.6L 1999-2001
B25E-39-070D Engine Mount for Mazda Premacy Protege 1.6L 1999-2003
B25G-39-040D Engine Mount for Mazda 323 Protege 1.6L 1999-2001
B32T-390-60A Engine Mount for Mazda 3 2004-2010
B092-39-040A Engine Mount for Mazda
B092-39-050 Engine Mount for Mazda Laser
B455-39-050B Engine Mount for Mazda
B455-39-060E Engine Mount for Mazda 323
B459-39-060 Engine Mount for Mazda BG323
B596-39-100 Engine Mount for Mazda BG323 BA323 1.6L L4 MT 1990-1991
BBM4-39-060C Engine Mount for Mazda
BC1D-39-040 Engine Mount for MAZDA BA323 PROTEGE 1.5L 1995-1998
BC1F-39-060 Engine Mount for Mazda 323 Protege 1.5L 1995-1998
BC1G-39-050 Engine Mount for Mazda BA323 Ford Escort 2.0L 1997-2003
BC1G-39-050B Engine Mount for Mazda Protege 1.5L
BCM4-39-060D Engine Mount for Mazda 3
BJ0N-39-06Y Engine Mount for Mazda Family Protege 1.8L 1999-2003
BJ0N-39-020 Engine Mount for Mazda Family Primera
BJ0N-39-040C Engine Mount for Mazda Protege 5 1999-2003
BL3K-39-070A Engine Mount for Mazda Protege 5 2001-2003
BP4K-28-910D Engine Mount for Mazda
BP4K-39-040 BP4S-39-040 Engine Mount for Mazda 3
BP4K-39-040C Engine Mount for Mazda 3 2006
BP4K-39-060C Engine Mount for Mazda 3 BK 1.5L 1.6L 2003-2008
BP4N-39-070C BP4N-39-070B Mazda 5 CR 2005-2010
BP4N-39-070D BBM4-39-060D Engine Mount for Mazda 2 2004-2009
BP4N-39-070D Engine Mount for Mazda
BP4S-39-060E Engine Mount for Mazda 3 2.0L
BP4S-39-070 BP4N-39-070 Engine Mount for Mazda 3 2006
BR74-39-040 Engine Mount for Mazda BG323 MT Sedan 1990-1993 Ford Escort 1991-1997 Kia Sephia 1994-1997V
D201-39-040 Engine Mount for Mazda
D201-39-050A Engine Mount for Mazda
D350-39-070C Engine Mount for Mazda
D652-39-070B Engine Mount for Mazda
DD32-39-060 7565-6P082-AB 2S61-6P082-AB 3S61-6P082-AA 8V51-6P082-AC Strut mounting kit for Ford Mazda
DG80-39-040 Engine Mount for Mazda 2 DG80 MT 2011
DG80-39-060 Engine Mount for Mazda 2 DG80 MT 2011
DG80-39-070 Engine Mount for Mazda 2 DG80 MT 2011
DG80-39-080 Engine Mount for Mazda MT
DG81-39-040 Engine Mount for Mazda 2 DG81 AT 2011 Ford Fiesta 2009 AT
DG81-39-060 Engine Mount for Mazda 2 DG80 AT 2011 Ford Fiesta 2009 AT
DG81-39-070 Engine Mount for Mazda 2 1.3L 2009-2013 Ford Focus
DG81-39-080 Engine Mount for Mazda 2 AT LH Ford Focus (3)
EG21-39-060F Engine Mount for Mazda
EH46-39-040A Engine Mount for Mazda 6 2003-2008
EH46-39-070B Engine Mount for Mazda
G030-39-040 Engine Mount for Mazda 626 GLX1984-
G030-39-050 Engine Mount for Mazda
G030-39-060D Engine Mount for Mazda MD323 Protege AT MT
G030-39-070 Engine Mount for Mazda 626 MD323 Protege AT
GA2A-34-46X Engine Mount for Mazda GE626 MAZDA
GA2A-39-030 Engine Mount for Mazda 3 Cronos Family Primera
GA2A-39-040A Engine Mount for Mazda
GA2A-39-050 BC1D-39-050 Engine Mount for Mazda GE626 Cronos
GA2A-39-050 Engine Mount for Mazda GE626 Cronos
GA2A-39-060 Engine Mount for Mazda GE626 Cronos
GA2B-39-070 Engine Mount for Mazda 626 1993-2002
GA2C-39-050 Engine Mount for Mazda GE626 FS 2.0L 1992-1997
GA2E-39-100 Engine Mount for Mazda GE626 Cronos MT MX-6 Cronos
GC76-39-050A Engine Mount for Mazda GE626 CLX
GE4T-39-040 Engine Mount for Mazda
GE4T-39-060D Engine Mount for Mazda
GE6T-39-050 Engine Mount for Mazda GF626 1997-2002 MPV 2003-2006
GJ6A-39-040 Engine Mount for Mazda M6 B70 2002-2008
GJ6A-39-060 Engine Mount for Mazda M6 RL 2.3L 2003-2008
GJ6A-39-070 Engine Mount for Mazda M6 LH 2.3L 2003-2008
GJ6A-39-080 Engine Mount for Mazda M6 B70
GJ6G-39-070B Engine Mount for Mazda
GJ21-39-040 Engine Mount for Mazda BG323 Protege AT MT
GJ21-39-050 Engine Mount for Mazda GD626 MT
GJ21-39-050B Engine Mount for Mazda BG323 Protege AT MT
GJ21-39-070 Engine Mount for Mazda 626
GJ21-39-070 Engine Mount for Mazda GE626 MT
GJ23-09-070C GJ23-39-070C Engine Mount for Mazda
GJ23-39-040 Engine Mount for Mazda GD626 AT (2)
GJ23-39-040 GJ23-39-070 GH23-39-070 Engine Mount for MAZDA GD626 AT
GJ23-39-050 Engine Mount for Mazda GD626
GJ23-39-050C Engine Mount for Mazda
GJ23-39-070 GH23-39-070 Engine Mount for Mazda GD626 AT
GJ27-39-060 Engine Mount for Mazda GD626
GJ27-39-060E Engine Mount for Mazda 626
H115-39-040 Engine Mount for Mazda E18 B20
H380-39-040 Engine Mount for Mazda HD929
H430-39-340 Engine Mount for Mazda HD929
HB00-39-06Y Engine Mount for Mazda E18 B20
HB00-39-040 Engine Mount for Mazda E18 B20
HB00-39-070 HBA0-39-070 Engine Mount for Mazda
HMCA-39-06Y Engine Mount for Mazda
K2C01-39-040 Engine Mounting for Mazda B1600 E2700
KB31-39-040 Engine Mount for Mazda 626 L4 1997
L027-39-040 Engine Mount for Mazda MPV MPV LW 1990-1999 1996-1998
LA01-34-230A Arm Bushing Engine Mount for Mazda
LA01-39-040 Engine Mount for Mazda MPV
LA01-39-340 Engine Mount for MAZDA MPV LW
LC62-39-040A Engine Mount for Mazda MPV 2000-2001
LC62-39-060C Engine Mount for Mazda MPV 2000-2001 Passenger
LD47-39-050 Engine Mount for Mazda
M001-39-040 Engine Mount for Mazda GD626
MA-2189 Engine Mount for Mazda
MA2341 S47P-39-34YA Engine Mount for Mazda E1800 E2500
S093-39-040A Engine Mount for Mazda B2000 B2200 1989-1994
S093-39-340D Mazda
W023-39-040 Engine Mount for Mazda T3000 T3500
1F5Z-18B02-8AA Engine Mounting for Ford Mercury Villager
1S71-6F012-BC Engine Mounting for Ford Mondeo
1S71-7M122-EB 1S71-7M122-EA Engine Mounting For Ford Mondeo
3M51-3K155-DB Front Engine Mount for Ford Focus II
3M51-6F012-BG BBM4-39-060C Engine Mount for Ford Focus C-MAX 1.6L 1.8L 2003- MAZDA 3 2.0L
3M51-6F082-AF BP4S-39-040 BP4K-39-040
3M51-7M121-GC 3M51-121-AG Engine Mount for Ford Focus
3W13-3C277 RH Engine Mount Strut Mount Shock Absorber Mount for Ford Focus
4M51-6P093-FA Engine Mount for Ford Focus 1.8L C-MAX
5L82-6P094-CA Engine Mount Engine Support for Ford
5M51-5A986-AAR Engine Mount for Ford Focus
5S43-6F012-CA Engine Mount for Ford
6L82-6068-AA Engine Mount Engine Support for Ford
7G91-6P093-FA Engine Mount for Ford Mondeo
8V29-7M125-A Engine Mount for Ford MT
92VB-3K155-AD Strut Mount for Ford Transit
96FB-7M121-AJ Engine Mount for Ford Fiesta Escort Puma Courier
98AG-3A262-AH Engine Mount for Ford Focus 1998-2004
2565-6F012-LB Engine Mount for Ford
7565-6P082-AB 2S61-6P082-AB 3S61-6P082-AA 8V51-6P082-AC DD32-39-060 Strut mounting kit for Ford Mazda
A5330 fits Ford E-350 Super Duty 6.0L-V8 2004-2010
AV61-6P093-H Engine Mount Engine Support for Ford
BV61-6F012-DC Engine Mount Engine Support for Ford
DG80-39-060F Engine Mount for Mazda 2 AT Ford 2009 Fiesta MT
E63Z-18192-A Engine Mount Strut Mount Shock Absorber Mount for Ford Mercury Villager 1984-1994
XS61-6P082-CA 96FB-6P082-AD XS61-6P082-AA 96FB-6P082-AE Engine mounting Ford Fiesta III Puma
6P082-A 3M51-6P082-AF Engine Mount for Ford Focus
S11-1001510 Engine Mount Strut Mount Shock Absorber Mount for Ford Chery QQ
XF5Z-6068-CA Engine Mount for Ford Hirohata Mercury Villager V6 3.0L
XS51-6B032-AC Engine Mounting for Ford 1995-2005 Mercury 1997-2001
1S7W-3K099-AD Front Engine Mount for Ford Mondeo
1S71-6P082-CB Engine mounting for Ford Mondeo
2S65-6F012-LA Engine Mounting for Ford
3M51-6F012-A Engine Mount for Ford Focus II C-MAX 1.6L 1.8L 2003-
3M51-6F012-CH 3M51-6F012-AF 3M51-6F012-AG 3M51-6F012-AA 3M51-6F012-BH BP4S-39-060E-B1 Engine Mounting for Ford
3M51-6P090-AC Engine Mount for Ford Focus C-MAX
3M51-7M125-AE Engine Mount for Ford Focus 2.0L
3W13-3C278 LH Engine Mount Strut Mount Shock Absorber Mount for Ford Focus
4M51-7M125-FB Engine Mount for Ford Focus 1.8L MT
5L84-6E037-A Engine Mount for Ford FIESTA Escape Mazda Tribute Mercury Mariner
5M51-6P093-VA Engine Mount for Ford Focus
6079 409 Engine Mounting for Ford Taunus
7G91-6F012-FC Right Engine Mount for Ford Mondeo
7G91-7M125-AA Engine Mount for Ford Mondeo
85GB-6068-AA Engine Mount Strut Mount Shock Absorber Mount for Ford Siepra Scopio
93BB-5K566-AC Stabilzer rod for Ford Mondeo I
96FB-6038B-J XS61-6038F-A 96FB-6038B-K engine mounting for Ford Fiesta IV
711F-6038A-A Engine Mounting for Ford Transit
7565-6P082-AB Engine Mount for Ford
1094591 1070177 engine mount for Focus Clipper Transit Connect P65_ P70_ P80_
AV51-6F012-AF Engine Mount Engine Support for Ford
AV61-7M121-BB Engine Mount Engine Support for Ford
DG81-39-040 Engine Mount for Ford Fiesta 2009 AT Mazda 2 DG80 AT 2011 (2)
F3XY-6038-D Engine Mount for Ford Hirohata Mercury
F6VZ-5A242-AA Engine Mount Strut Mount Shock Absorber Mount for Ford
M3-6P082-A 3M51-69082-AF Engine Mount for Ford Focus
S11-1001710 Engine Mount Strut Mount Shock Absorber Mount for Ford Chery QQ
XL7Z-6038-AA Ford F150 5.4L Triton 1999-2007
1S71-6F012AD 1S71-6F012-GB Engine mounting for Ford Mondeo
1S71-6P082-CE Engine Mount Engine Support for Ford
2S65-7M121-AA Engine Mounting for Ford Mercury 1989-1997 Lincoln 1993-1998
3M51-6F012-AG Engine Mount for Ford Focus Mondeo
3M51-6F012-CJ Engine Mounting for Ford
3M51-6P093-AE Engine Mount for Ford Focus 1.8L AT C-MAX
3M51-18A116-AB Engine Mount for Ford Focus C-MAX
4M51-6P082-GB Engine Mount for Ford Focus
4S71-18198-AB Engine Mount for Ford Mondeo
5M51-5A986-AAL Engine Mount for Ford Focus
5M51-7M125-VD Engine Mount for Ford Focus 1.8L AT
6G91-7M121-AA Rear Engine Mount for Ford C-MAX Mondeo
7G91-6P082-AA Front Engine Mount for Ford Mondeo
7S55-6038B-A Engine Mounting for Ford 1995-2005 Mercury 1997-2001
89FB-6038F-B 89FB-6038F-A 89FB-6038F-D Transmisson mounting for Ford Fiesta I II II
96FB-7M121-AJ 96FB-7M121-BH Transmission mounting for Ford Fiesta IV Puma
98AB-6P082-AH 98AB-6P082-AG Engine Mount for Ford Focus
2555-7M124-AB Strut mounting kit for Ford
7156-1300-459 3M51-18A116-AB Suspension Strut Support Bearing for Ford
A5329 fits Ford E-350 Super Duty 6.0L-V8 2004-2010
AV61-6P082-AC Engine Mount Engine Support for Ford
BP4K-34-38XA 3M51-3K099-AD Engine Mount for Ford Mazda 3 Volvo
D652-39-080 DG81-39-060 Engine Mount for Ford AT
DK41-39-040 Engine Mount for Ford 2009 Fiesta MT Carnival
A2930 Ford E350 Super Duty 5.4L V8 2012
F3XY-6038-D Engine Mounting for Ford Mercury Villager
F23Z-6038-A Engine Mount for Ford Tempo
GD81-39-060F HYDRAULIC Engine Mount for Ford Mazda 2 AT Ford 2009 Fiesta
RH 2642 F1TZ-6038C Engine Mount for Ford
XF5Z-6038-AA Engine Mount for Ford Hirohata Tempo L4 2.3L V6 3.0L 1992-1994
XL7Z-6038-CA Ford F150 5.4L Triton 1999-2007
XS51-6B032-AC Engine Mounting for Ford 1995-2005 Mercury 1997-2001