1) Part Name:
Spare Parts Car Parts Auto Parts for Honda Engine mount
2) Part No.:
50870-TA2-H03
3) Material: Rubber, Iron
4) Model & Car Desc:
2008-2010 Honda Accord 2.0L
5) Color: Black
6) Size: Standard/OEM
7) Use: Aftermarket
8) OEM&ODM: Acceptable
9) Logistics Company: Appointed by You or Us
10) Express Company: DHL, TNT, UPS, FedEx, EMX, etc.
11) Export Markets: Global
12) Packing: Neutral Plastic Bag and Neutral Outer Carton, or according to client's request.
13) Shipping Terms: FOB, CNF, CIF, EXW
14) Export Port: Xiamen Port, Customer appointed port is acceptable
15) Payment Terms: T/T, Western Union
16) Sample Time: 3-10days
17) Sample: Available
MONAKE Advantage:
Good raw material and advanced technology ensure high quality
Unique Structure design According to OE
Reducing vibration, longer operating life.
Short production time & Small orders acceptable
Various types and different car models supplied
Competitive and reasonable prices, Good after-sale service
MONAKE Products Ranges:
Engine System: Transmission mount, Engine Mounting, Insulator bracket
Shock Absorber Mount/Strut Mount
Suspension Parts: Control Arm, Control Arm Bushing, Ball Joint
Cooling System: Fan Blade
Exhaust System: Exhaust Pipe Support, Fexible Hose, Radiator Absorber Bush
Car Accessories: Car Mat
MONAKE can supply Car Series:
Japanese cars: Honda, Toyota, Nissan, Mazda, Mitsubishi, Isuzu, Subara, Suzuki, Daihatsu
European cars: Audi, Skoda, Benz, BMW, Peugeot, FIAT, Volkswagen, Renault, Opel, Volvo, Citroen
American cars: Ford, Buick, Jeep, Chevrolet, Chrysler, GM, Dodge
Korean cars: KIA, Hyundai, Daewoo
Xiamen Monake Import And Export Co., Ltd., which is specialized in supplying Engine & Transmission Mounts, Strut Mount, Center Support, Control Arm, Bushing, Car Mat etc. For various cars in Asia, European, American and Japanese brands.
We also can develop new product according to client's requirement, which is including designing, exploiting, testing, etc. The orders are welcomed with different quantities from trading company, distributors, wholesalers and retailers.
If you are interested in any of our products, please free feel to contact us. More information of our products will be forwarded to you upon receipt of your specific inquiry.
Other Related Parts We Can Supply:
50820-TS6-H03, 50890-TS6-H81, 50805-S04-000, 50824-S04-013, 50800-S0X-A04, 50810-S0X-A02, 50828-S10-004, 50820-S30-J02, 50814-S30-980, 50820-S3M-A81, 50810-S87-A81, 50805-S5A-003, 50810-S5A-013, 50820-S5A-013, 50821-S5A-A05, 50840-S5A-990, 50840-S5A-980, 50840-S5A-010, 50721-S5C-003, 50821-S5B-003, 50840-S7C-000, 50840-S7C-980, 50810-S7D-003, 50810-S7S-003, 50805-S84-A80, 50810-S84-A83, 50821-S84-A01, 50840-S84-A00, 50840-S84-A80, 50805-S87-A80, 50806-S87-A80, 50815-S87-A81, 50820-S87-A81, 50716-S9A-000, 50805-S9A-013, 50805-S9A-023, 50805-S9A-982, 50805-S9A-983, 50821-S9A-013, 50805-SAA-013, 50805-SAA-982, 50810-SAA-982, 50821-SAA-013, 50840-SAA-003, 51726-SAA-003, 50820-SB2-010, 18215-SDA-A01, 50280-SDA-A01, 50285-SDA-A01, 50810-SDA-A02, 50820-SDA-A01, 50820-SDA-A02, 50830-SDA-A02, 50850-SDA-A00, 50860-SDA-A02, 50870-SDA-A02,
52390-SDA-A01, 50850-SDB-A00, 50810-SDB-A02, 50860-SDB-A00, 50870-SDB-A02, 50810-SE0-923, 50811-SE0-980, 50821-SE0-010, 50810-SEL-T81, 50826-SEL-E01, 50827-SEL-000, 50828-SEL-000, 50814-SF1-010, 50810-SFE-020, 50820-SFE-J00, 50830-SFE-000, 50850-SFE-003, 50805-SH3-003, 50810-SH3-983, 50821-SH3-040, 50841-SH3-040,50841-SH3-984, 50810-SHJ-A62, 50820-SHJ-A03, 50830-SHJ-023, 50815-SL4-981, 50810-SLJ-003, 50840-SLJ-000, 50805-SM4-202, 50810-SM4-J03, 50820-SM4-020, 50830-SM4-010, 50850-SNA-A01, 50850-SNA-A82, 50880-SNA-A02, 50880-SNA-A81, 50980-SNA-A02, 50890-SNA-A81, 50805-SR3-981, 50810-SR3-030, 50810-SR3-983,50821-SR3-020, 50821-SR3-202, 50841-SR3-030, 50842-SR3-030, 52400-SR3-000, 50820-SS0-J00, 50806-SV4-000, 50806-SV4-980, 50810-SV4-J82, 50820-SV4-J01, 50840-SV4-000, 50820-SVA-A05,50820-SVB-A04, 50830-SVB-A01, 50880-SVB-A02, 50890-SVB-A02, 50850-SWA-A02, 50850-SWC-E02, 50850-SWA-A02, 50880-SWA-A81, 50890-SWA-A81, 50820-SWE-T01, 50820-SWG-T01, 50820-SWG-T01, 50850-SWN-P81, 50810-SX8-T50, 50810-TA0-A01, 5020-TA0-A01, 50830-TA0-A01, 50830-TA0-A01, 50850-TA0-A02, 50851-TA0-A11, 50870-TA0-A03, 50870-TA1-A01, 50810-TA1-H11, 50830-TA2-H01, 50850-TA2-H11, 50880-TF0-981, 50890-TF0-911, 50822-TG0-T02, 50850-TG0-T12, 50850-TK6-912, 50890-TM5-A81, 38942-PWA-003, 40100-S01-A01, 40520-S10-003, 40100-S9A-004, 51306-SZ3-G01, 50820-SMA-083, 50820-sma-982, 50850-SMA-982, 50890-SMA-981, 50850-SWN-P81, 50880-SNA-A82, 50820-SVB-A04, 50880-SNG-982, 50890-SNG-981, 50880-SWA-A02, 50820-SMB-T01, 50820-SNA-023, 50820-T0A-A01, 50820-T0T-H01, 50830-T0A-A81, 50830-T0T-H81, 50850-T0A-A81, 50880-T0A-A81, 50890-T0A-A81, 50850-T0C-003, 50850-T0T-H01, 50821-S5A-A07, 50820-S5A-A04, 50820-S5A-A08, 50840-S6M-010, 50820-SNG-J02, 50820-SNG-J01, 50820-SNG-T01, 50830-SJA-E01, 50810-SJA-E01, 50830-T2J-H01, 50820-T2F-A01, 50810-T2F-H01, 50870-T2F-A02, 50850-T2F-A21, 50810-T2F-A01, 50814-ss0-000, 50814-S30-980, 50810-TA1-A01, 50820-TA1-A01, 50830-TA1-A01, 50851-TA1-A01,

50820-SNB-J02, 50820-SNB-J01, 50821-S0A-A01, 50821-S0A-003, 50826-SAA-E01, 50826-SEL-T01, 50805-SLN-A01, 50810-SLN-003, 50822-TF0-T02, 50822-TF0-J02, 50805-S7S-033, 50805-S9A-033, 50820-TA2-H01, 50820-TA0-A01, 50805-S7S-033, 50805-S9A-033, 51360-SEL-T01, 50805-SCV-A01, 50805-S7C-013,

50805-s6m-981, 50805-s6m-982, 50870-TA2-H03, 50890-TK6-911, 50890-TF6-911,
50820-SJA-E01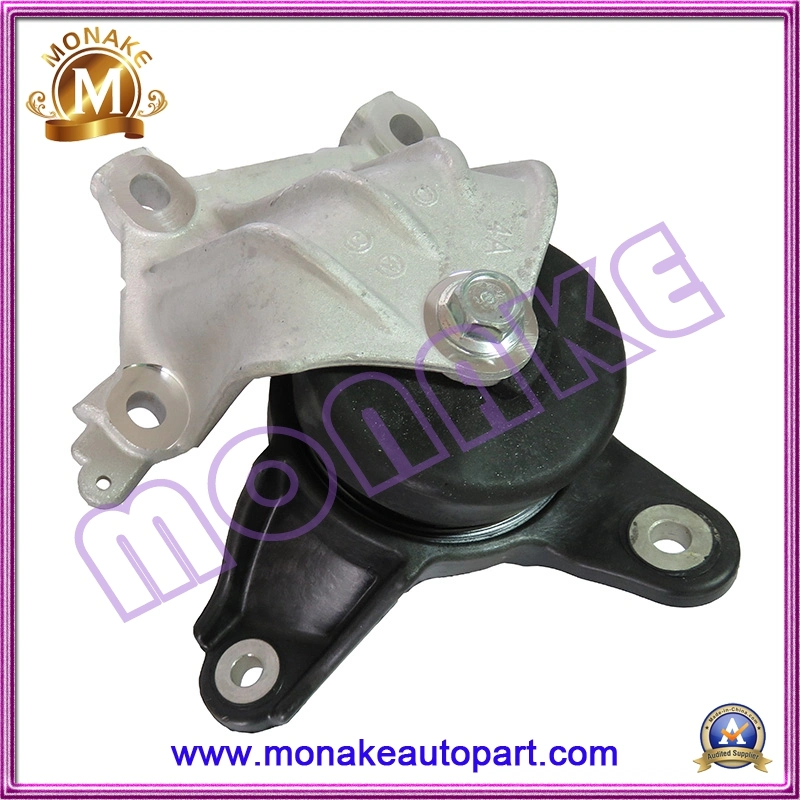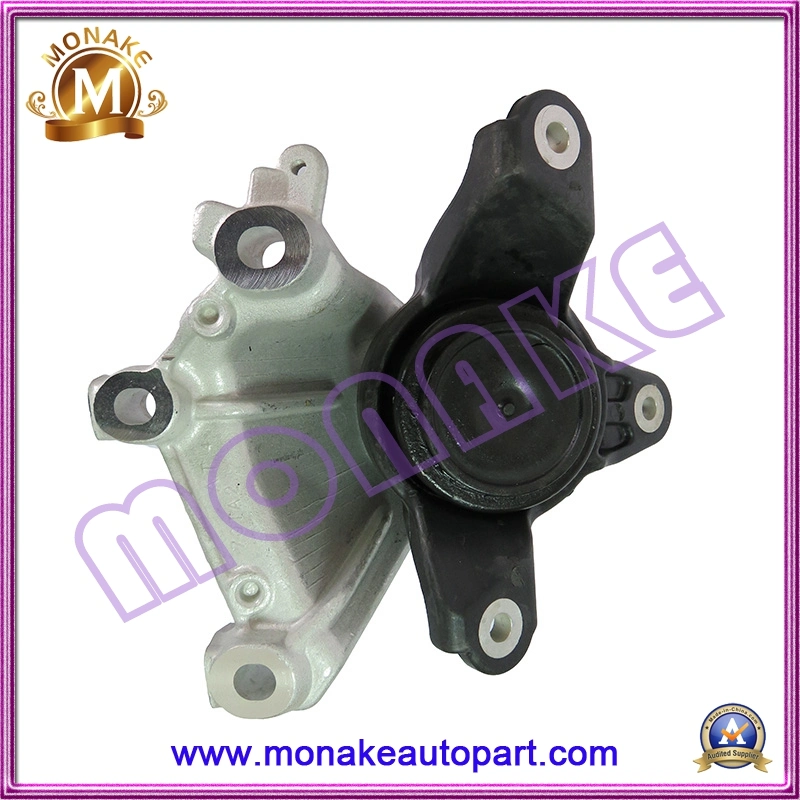 Products
Auto Parts Engine Mounting for Honda
OEM
50870-TA2-H03
Application
2008-2010 Honda Accord 2.0L
MOQ
50-100PCS
Size
Standard
Products Design
According to OE products
Logistics Company:
Appointed by You or Us
Export Port:
Xiamen Port, Customer appointed port is acceptable
Services
We can supply comprehensive service for you with professional production, sales, shipping and after-service team. 100% manufacture, prompt delivery, high quality, reasonable price, ODM/OEM welcomed.
Sample
Cost: Will according to product;
Sample time: 3-10days
Sample cost will be refundable or not according to the order quantity.
Bulk lead time
25-45 days after sample approval and deposit received




Other
Honda Engine Mount
you may interested:
50820-SVA-A05 50820-SNB-J02 Engine Mount for Honda Civic 1.8L AT MT 2006-2011
50810-SR3-030 50810-SM4-000 Engine Mount for Honda Accord 2.2L 1990-1995
50820-S30-J02 Front Left Engine Motor Mount for Honda Prelude 1997-2001
50805-S9A-983 Engine Mount for Honda CRV 2.4L 2002-2006
50815-S87-A81 Engine Mount for Honda Acura CL 1998-2002
50810-S5A-013 50810-S7C-981 50810-S7C-003 Engine Mount for Honda Civic 2001-2005
50860-SDA-A02 Engine Mount for Honda Accord Acura TSX 2.4L L4 2003-2008
50850-SDA-A00 Engine Mount for Honda Accord 2003 AT 2.2L Accord Acura TSX 2.4L L4 2003-2008
50810-SDA-A02 Engine Mount for Accord 2.4L L4 AT 2003-2007
50820-SDA-A01 50820-SEA-E01 Engine Mount for Honda Accord Acura TSX 2.4L AT 2003-2007
50810-S0X-A00 Engine Mount for Honda Odyssey 3 1999-2004
50800-S3V-A03 50800-S0X-A04 Engine Mount for Honda Acura MDX 2003-2006
50850-SDB-A00 Engine Mount for Honda Accord 2003-2007 3.0L Acura TL 3.2L AT 2004-2006
50830-SDA-A02 50830-SDB-A02 50810-SHJ-A00 Engine Mount for Honda Accord 2.0L 2004-2006 Acura TL 3.2L CM4 CM5 2.4L Odyssey 3.5L 2005-2007
50890-SNA-A81 Engine Mount for Honda Civic 1.8L L4 AT 2006-2011
50805-SAA-982 50805-SLA-A81 Engine Mount for Honda Fit AT 2007-2008
50820-SNG-J02 Engine Mount for Honda Civic AT 2.0L Acura CSX 2006-2010
50870-SDA-A02 Engine Mount for Honda CM4 Accord 2.4L L4 2003-2007
50880-SNA-A81 50890-SNJ-Z81 Engine Mount for Honda Civic 1.8L AT 2006-2011
50870-SDB-A02 Front Upper Transmission Engine Motor Mount Honda Accord 3.0L 2003-2007
50890-SNA-A02 Engine Mount for Honda Civic 1.8L MT SOHC VTEC 4D AT 2006-2011
50840-S6M-010 50840-S7C-000 A4549 Engine Mount for Honda Acura RSX CIVIC 2002-2006
50820-SHJ-A03 05-12 Engine Mount for Honda Odyssey Pilot 2005-2008
50830-TA0-A01 50830-TA2-H01 Engine Mount for Honda Accord 2.4L 2008-2011
50810-TA0-A01 Engine Mount for Honda Accord Acura TSX 2.4L L4 2008-2010
50820-TA0-A01 50820-TA2-H01 Engine Mount for Honda Accord EX L4 Crosstour Acura TSX 2.4L AT 2008-2012
50810-SHJ-A61 50830-SHJ-A61 Engine Mount for Honda Odyssey 3.5L US TYPE V6 2007-2010
50830-SFY-023 50810-SHJ-A62 Engine Mount for Honda Odyssey 3.5L US TYPE V6 2007-2010
50805-SAA-013 50805-SLN-A01 Engine Mount for Honda Fit 2007-2008
50850-TA0-A01 50850-TA0-A02 Engine Mount for Honda Accord 2.4L 2008-2011 Crosstour 2.4L 2012-2013
50850-SWN-P81 Engine Mount for Honda CR-V 2.0L AT RE4 2007-2012
50810-SR3-983 50810-ST0-980 50810-SR3-003 Engine Mount for Honda CR-V Civic Acura EL Integra 1992-2001
50820-SM4-020 50820-SM4-981 50821-SM4-020 Engine Mount for Honda Accord 2.2L AT MT 1990-1993
50830-SM4-A81 Engine Mount for Honda Accord 1990-1993
50805-S04-000 50820-SR3-000 Engine Mount for Honda CR-V Civic EL 1996-2005
50840-SV4-980 Front Engine Motor Mount for Honda Accord Odyssey Acura CL 1994-1998 Isuzu Oasis
50806-SV4-980 Engine Mount for Honda Acura AT Accord Odyssey Prelude 1992-1997
50820-S3M-A81 50820-S87-A81 50820-S0X-A01 Engine Motor Mount for Honda Accord Odyssey 3.0L V6 3.5L 1998-2004
50824-S04-013 50841-S04-950 Engine Mount for Honda CR-V RD1 RD2 1997-2001 Acura 1996-2000
50824-S04-013 Engine Mount for Honda CR-V 1996-1998 AT Civic 1996-2000 EX EXI LXI VTI-E VTI-L AT MT
50840-S84-A80 50840-S84-A00 Engine Mount for Honda Accord 2.4L AT 1998-2002
50810-S84-A00 Engine Mount for Honda Accord 2.3L MT 1998-2002
50806-S87-A80 Engine Mount for Honda Accord Odyssey Acura 3.0L TL V6 1999-2004
50805-S87-A80 Engine Mount for Honda Accord Odyssey Acura TL CL 3.0L V6 1998-2007
50821-S84-A01 Engine Mount for Honda Accord CCK2 2.3L 3.0L V6 AT MT 1998-2002
50828-S77-003 Engine Mount for Honda CR-V 1997-2001
50810-SV4-J82 Engine Mount for Honda Accord Odyssey Acura CL Oasis 1990-1999
50840-S7C-980 50840-SCA-980 Engine Mount for Honda CR-V Element 2.4L AT 2002-2005
50840-S5A-010 50840-S5A-A10 50840-S5A-000 for Honda Civic FRV MPV 1.7L 2001-2005
50810-S0X-A02 Engine Mount for Honda Odyssey 3.5L V6 1999-2004
50805-SM4-020 W0133-1615824 50805-SM4-010 Engine Mount for Honda Accord 1990-1993 AT MT
50820-SV4-J01 Engine Mount for Honda Acura CL Accord 2.2L Odyssey 1995 AT
50821-SE0-931 Engine Mount for Honda Accord 1988
50840-SV4-000 Engine Mount for Honda Accord MT 1994-1997
50842-SR3-030 Engine Mount for Honda Civic 1995-2001 AT MT EJ9 EK1 EK3 EK4 CR-V AT 1996-2001
50820-SR3-J11 W0133-1624598 50821-SR3-020 Engine Mount for Honda Civic AT MT 1992-1995
50821-SE0-050 Engine Mount for Honda Accord
50821-SH3-040 Engine Mount for Honda CRX Civic 1.5L 1.6L AT MT 1988-1991
50810-S04-003A 50810-SR3-030 Engine Mount for Honda
50830-SVB-A01 Engine Mount for Honda CR-V 2007 MT
9746 50805-S9A-023 Engine Mount for Honda CRV LX L4 2.4L MT
9989 50840-SAA-003 Engine Mount for Honda Jazz 1.2L 1.4L MT 2002-2008
50716-S9A-000 Engine Mount for 2001-2006 Honda CR-V RD4 RD5 RD6 RD7 RD9
50721-S5C-003 50721-S5C-000 Engine Mount for Honda Odyssey III RHD RB1 RB2 2003-2008
50805-S9A-013 Engine Mount for Honda Honda CR-V RD5 AT
50805-S9A-982 50805-S6M-982 Engine Mount for Honda CRV 02-06 AT
50805-S84-A80 50806-S0A-980 Engine Mount for Honda Accord CG 1.6L 1998-2002
50805-SH3-003 Engine Mount for Honda Civic 1988-1991
50810-S3X-A81 50810-S87-A81 Engine Mount for Honda Accord V6 AT 1998-2002
50810-S7D-003 Engine Mount for Honda CR-V RD4 RD5 RD6 RD7
50810-S84-A83 50810-S84-A80 Engine Mount for Honda Accord 2.3 CG5 CF9 1998-2002
50810-SAA-982 Engine Mount for Honda Jazz Fit GD# 2002-2008
50810-SE0-932 Engine Mount for 1986-1989 Honda Accord III 1.6L 2.0L AT
50810-SEL-T81 Engine Mount for Honda Fit City GD1 GD3 2005-2008 GD6 GD8 2005-2008
50810-SFE-020 Engine Mount for Honda Odyssey RB1 2009-
50810-SM4-000 Engine Mount for Honda Accord 2.0L 5MT 90-94
50810-SM4-J02 50810-SM4-J03 Engine Mount for Honda Accord 1989-1993 AT MT
50810-SV4-J82 Engine Mount for Honda Accord 1994-1997 CD5 2.2L
50810-SX8-T50 50810-SX8-T00 Engine Mount for Honda CAV City RE AT 1998
50810-TA2-H11 Engine Mount for Honda Accord 2.0L MT 2008-2013
50811-SE0-980 Engine Mount for Honda Accord 2.0L 1986-1989 AT MT
50815-SL4-981 Engine Mount for Honda Inspire 1992- CD5 Accord 1998-2002 V6 AT
50815-TA1-A01 50810-TA1-A01 50835-TA1-A01 50830-TA1-A01 Engine Mount for Honda Accord EX V6 3.5L 2009-2012
50820-S5A-013 Engine Mount for Honda Civic Ferio
50820-SB2-305 Engine Mount for HondaCivic 1984-1987
50820-SDA-A02 Engine Mount for Honda Accord 2003 MT
50820-SFE-J00 Engine Mount for Honda RB1 Odyssey 2005-2008
50820-SJC-A01 Engine Mount for Honda Ridgeline 2006-2014
50820-SVB-A04 Engine Mount for Honda 2.0L MT
50820-SWA-A01 50820-SXS-A01 50820-SWE-T01 Engine Mount for Honda CR-V 2.4L MT 2007-2010
50820-SWE-T01 Engine Mount for Honda
50820-SWG-A01 Engine Mount for Honda CR-V 2.0L MT 2007-2011
50820-SWG-T01 Engine Mount for Honda CR-V 2.0L MT 2007-2011
50821-S5A-A05 Engine Mount for Honda Civic EUEP ES 2001-2006
50821-S6M-023 50821-S9A-013 50821-S5B-003 50850-TG0-T12 Engine Mount for Honda CR-V 2.4L RD5 2002-2006
50821-SAA-013 Engine Mount for Honda City CVT Jazz CVT 2003
50821-SCV-A02 Hydraulic Engine Mount for Honda Element LX L4 2.4l 2005
50821-SM4-980 Engine Mount for Honda Accord AT MT 1990-1993
50830-SFE-000 High Quality Auto Rubber Engine Mount for Honda Odyssey RB1 Engine K24
50830-SM4-010 50830-SM4-020 50830-SM4-981 50830-SM4-982 50830-SM4-983 for Honda Accord 2.0L 2.2L AT MT 1989-1993
50840-S5A-990 Engine Mount for Honda Civic EU EP ES 2001-2006
50840-SH3-000 MTC 8587 Engine Mount for HONDA CRX MT
50840-SLJ-000 50840-S7S-980 Engine Mount for Honda B47
50840-SPA-000 Engine Mount for Honda CR-V RD7 2.4L 2002-2006
50841-SH3-040 Engine Mount for Honda Civic MT 1988-1991 City MT 1996-2002
50841-SR3-030 Engine Mount for Honda Honda Civic 1992-2000 AT MT CR-V 96-2001 AT
50850-SDA-A10 Engine Mount for Honda Accord 2.0L MT
50850-SFE-003 Engine Mount for Honda RB1 Odyssey 2005-2008
50850-SNA-A01 50850-SWA-A01 Engine Mount for Honda Civic FD AT MT 2006-2012
50850-SWA-A02 50850-SWC-E02 Engine Mount for Honda CR-V 2.4L MT CR-V 2.0L MT
50850-SZA-A02 Engine Mount for Honda Pilot YF4 2009
50850-TA0-A02 50850-TA2-H02 Engine Mount for Honda Accord 2.4L AT 2008-2012
50850-TA2-H11 Engine Mount for Honda Accord 2008-2012
50850-TG0-T12 Engine Mount for Honda
50850-TK6-912 50850-TG0-T03 Engine Mount for Honda Fit Sport 1.5L 2009-2011
50851-TA0-A11 Engine Mount for Honda Accord LX-S L4 2.4 2008-2010
50860-SDA-A00 Engine Mount for Honda Accord AT 2007-2012
50860-SDA-A12 Transmission Mount for Honda
50860-SDB-A00 50860-SDB-A01 Engine Mount for Honda Accord 2003-2007
50870-TA0-A01 50870-TA0-A02 50870-TA0-A03 Engine Mount for Honda 2008 Accord 2.4L AT
50870-TA0-A01 50870-TA0-A02 50870-TA0-A03 Engine Mount for Honda Accord 2.4L AT 2008
50870-TA1-A01 Engine Mount for HONDA Accord Inspire 3.5L AT 2008-2011
50880-SNG-981 Engine Mount for Honda Civic CR-V 2007
50880-SVB-A02 Engine Mount for Honda Civic 1.8L AT 2006-2011
50880-TF0-981 Engine Mount for Honda Fit 1.5L 2009-2012
50890-SVB-A02 Engine Mount for Honda Civic 1.8L MT 2006-2011
50890-SWA-A81 Engine Mount for Honda CR-V 2.4L 2007-2011
50890-TF0-911 Engine Mount for Honda City Fit 1.5L 2009-2012
50890-TM5-A81 Engine Mount for Honda
51675-S84-A01 Engine Mount for Honda Accord 2.0L 1998-2001
51675-SM4-004 Engine Mount for Honda Accord CB3 CB7 2.0L 2.2L 1989-1993
52675-S84-A01 Engine Mount for Honda Accord 2.0L 2.2L 2.4L 2003-
52675-SM4-004 REAR Engine Mount for Honda Accord CB3 CB7 2.0L 2.2L 1989-1993
58521 0841-SH3-984 Engine Mount for Honda Accord 1985-1993 Civic 1987-1993 AT CRX 1987-1992
50822-TF0-J02 50822-TK6-901 50822-TG0-T02 Engine Mount for Honda Jazz 2008 Fit City 1.5L 2009-2012
50826-SEL-E01 Engine Mount for Honda Fit 2007-2008 City 2003 Jazz MT 1.5L 2002-2008